2012 Philanthropy Brunch
This is what we work hard for all year long as we sell needlepoint, gifts, and paper goods so that we can donate our proceeds to worthy organizations within our community.
This year we supported 18 different organizations with a wide variety of projects including the purchase of physical therapy equipment for recovering children at Ranken Jordan Pediatric Center, helping deaf children learn to talk at MOOG School for the Hearing Impaired, and outreach programs for Gateway to Hope, a breast cancer treatment program for the uninsured.
Each year we celebrate our abilitity to serve needy organizations around St. Louis with a luncheon for our volunteers and recipients. We thank all of you for helping us to achieve over $3,400,000 in contributions through your shopping and volunteering.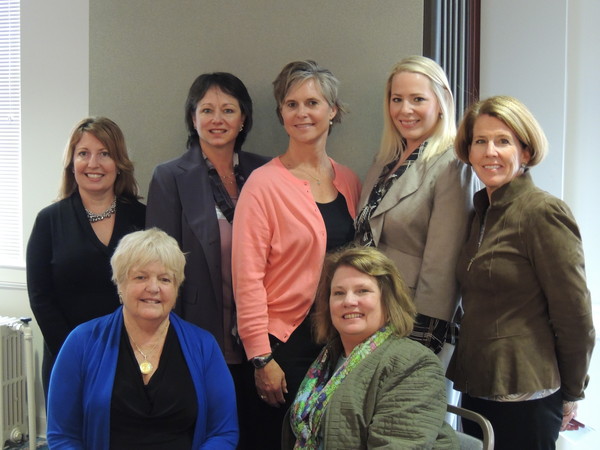 Sign of the Arrow 2012 Philanthropy Committee. Front row (from left) Lee Berger and Holly Thomas. Top row (from left) Elizabeth Deal, Mary Hopkins, Ellen Birch, Jennifer Cross and Sue Davis. Credit: Sign of the Arrow
Sign of the Arrow is a non-profit gift and needlepoint boutique located on Clayton Road in Ladue, Mo and is staffed by community volunteers. The shop was established in 1966 by the St. Louis Alumnae Club of Pi Beta Phi, a national fraternity for women, to continue the Pi Beta Phi tradition of providing philanthropic support to the community. Since its inception, Sign of the Arrow has donated more than $3.5 million to local charities